Free For All Band Members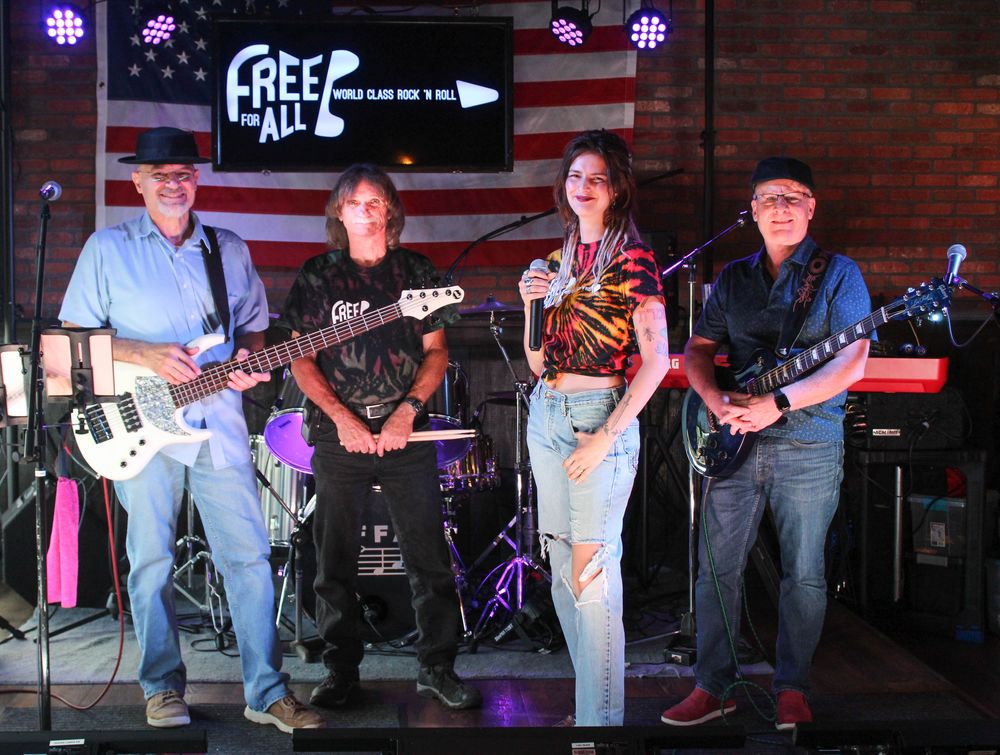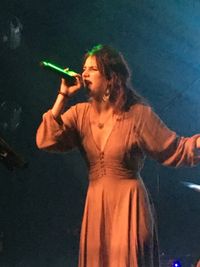 Kayla Shanni – Keyboard and Lead Vocals  
Kayla began music lessons at the tender age of 3 and trained in classical music as a pianist until age 18. She began learning guitar at age 15. Kayla performed with her high school handbell choir for three years. With influences including Ann Wilson, Janis Joplin, Robert Plant and Pat Benatar, Kayla delivers a powerful blues and rock singing style, with some classical influence. She has honed her considerable vocal skills and stage presence over the last several years with modern blues/rock bands, Clockwork 248 and Triple Bypass, and now with Free For All.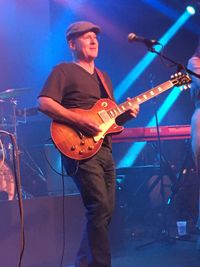 Paul Hughes – Lead Guitar and Vocals  
The roots of Paul's five decades as a guitarist began with the ukulele at age 6. He transitioned to guitar, taking blues lessons in middle school. When he cranked up an amp in 8th grade, a rocker was born. Throughout high school and college, Paul continued to refine his versatile riffs with rock and jazz training. He moved to Virginia in the 1980s while serving in the US Navy. Since then, Paul has played locally in numerous blues, rock and contemporary Gospel bands, as well as with worship bands at Kempsville Presbyterian and New Life churches.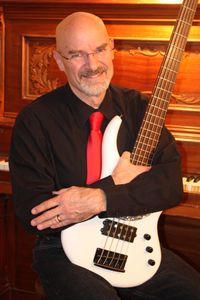 Carl Peake – Bass Guitar and Vocals  
Carl is a classically trained musician, and taught music in Virginia Beach City Public Schools for more than eight years. He has played trumpet for local wind ensembles, orchestras, weddings, and musical productions for more than 30 years. He is self-taught on bass guitar and plays with the contemporary praise team at Courthouse Community United Methodist Church.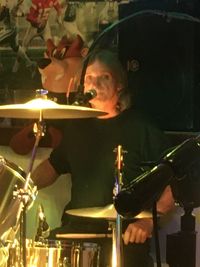 Rick Shelor – Drums and Vocals  
A drummer for over 45 years, Rick performed in stage bands, orchestra, high school marching bands, and musicals for the Tidewater Dinner Theater. In 1980, Rick toured in Europe with his band, Enertia, as the opening act for Black Sabbath during their "Heaven and Hell" tour.  Rick has performed in Hampton Roads in several rock and country bands, and for Kempsville Presbyterian Church's praise team, orchestra, and jazz ensemble. A highlight included composing and arranging music for a Trans-Siberian Orchestra-style band. 
---
Professional Sound and Lights 
Free For All performs using a professional sound system, lights and audio engineer who keeps the sound enjoyable and consistent.